In today's fast-paced world, long-term care facilities face the challenge of providing high-quality care while managing complex operational tasks and supporting their staff.
From resident management to staff scheduling and resource allocation, the demands placed on your facility are diverse and ever-evolving.
To tackle these challenges head-on, long-term care facilities are adopting advanced software solutions specifically designed for their unique needs.
Long-term care software is an essential tool that streamlines operations and benefits residents, staff, and the overall functioning of your facility.
In this guide, we'll explore the advantages of long-term facility software and cover a comprehensive list of the top software on the market. Feel free to skip directly to our curated software list below:
What is Long-Term Care Software?
Long-term care software is any tech solution specifically designed to assist healthcare providers, caregivers, and other stakeholders in managing patient care in long-term care facilities.
These solutions can help streamline and automate administrative tasks, manage resident medical records, track medications and treatments, and facilitate communication among healthcare providers and resident families.
Long-term care software may also include these features:
Care planning tools

Patient assessments

Care coordination tools

Streamlined communication channels
These tools upgrade resident care, reduce costs, enhance staff engagement, and boost operational efficiency.
Why Build a Tech Stack for Your Long-Term Care Facility?
Building a tech stack for your long-term care facility can provide numerous benefits to your residents, your staff, and your facility.
A collection of the right software will transform your facility — we've listed our 5 favorite benefits below.
1. Upgraded resident care
A well-designed tech stack can help healthcare providers and facility administrators better manage resident care, track medication administration, and improve communication between healthcare professionals, leading to better patient outcomes.
2. Increased operational efficiency
In 2022, 40% of long-term care facilities reported a shortage of direct care workers.

Now more than ever, you must focus on leveling up efficiency — you've got to do more with less.
By automating administrative tasks, like scheduling appointments and managing records, you can save time and reduce errors. This can lead to increased productivity and cost savings for the facility.
3. Enhanced communication
Technology solutions like telehealth and electronic health records platforms can help residents and providers stay connected even when they're not physically in the same location.
Video conferencing with family members can help residents fight loneliness and put some pep in their step.
4. Better data analysis
A stellar tech stack helps collect and analyze data about resident care (their morale, appetite, and activities), medication use, and other key metrics.
This information can be used to identify trends, track progress, and make data-driven decisions to improve care.
5. Competitive advantage
A well-designed tech stack helps a long-term care facility stand out from the competition by offering more advanced and efficient services to residents and their families.
Adopting cutting-edge technology that promotes cohesiveness and cuts down manual tasks is a hefty selling point in staff recruitment.
7 Must-Have Software for Your Long-Term Care Facility
We've compiled a list of must-have software to build your long-term facility's tech stack. These solutions help you with high-quality resident care, exceptional employee experience, and streamlined processes.
When you combine these solutions, you can run your facility with a people-centered approach that'll set your operation apart.
1. Staff Scheduling Software — MakeShift
Staff scheduling software helps your facility create, manage, and automate employee work schedules.
It allows managers and administrators to assign shifts and tasks to employees, track attendance and time off requests, and generate reports and analytics related to staffing levels and employee productivity.
Scheduling software elevates the employee experience, slashes labor costs, and ensures adequate staffing levels at all times.
Benefits of incorporating staff scheduling software into your long-term care facility tech stack:
Improves staff efficiency and productivity

Reduces labor costs

Increases compliance with labor laws

Improves staff job satisfaction
MakeShift was created to fix the broken scheduling process in the healthcare industry.
We provide cloud-based intuitive software that streamlines the entire scheduling process to make scheduling smarter.
MakeShift was recognized as a Leader in Employee Scheduling Software and for the Highest Adoption Rate in G2's Winter 2023 Grid® Reports.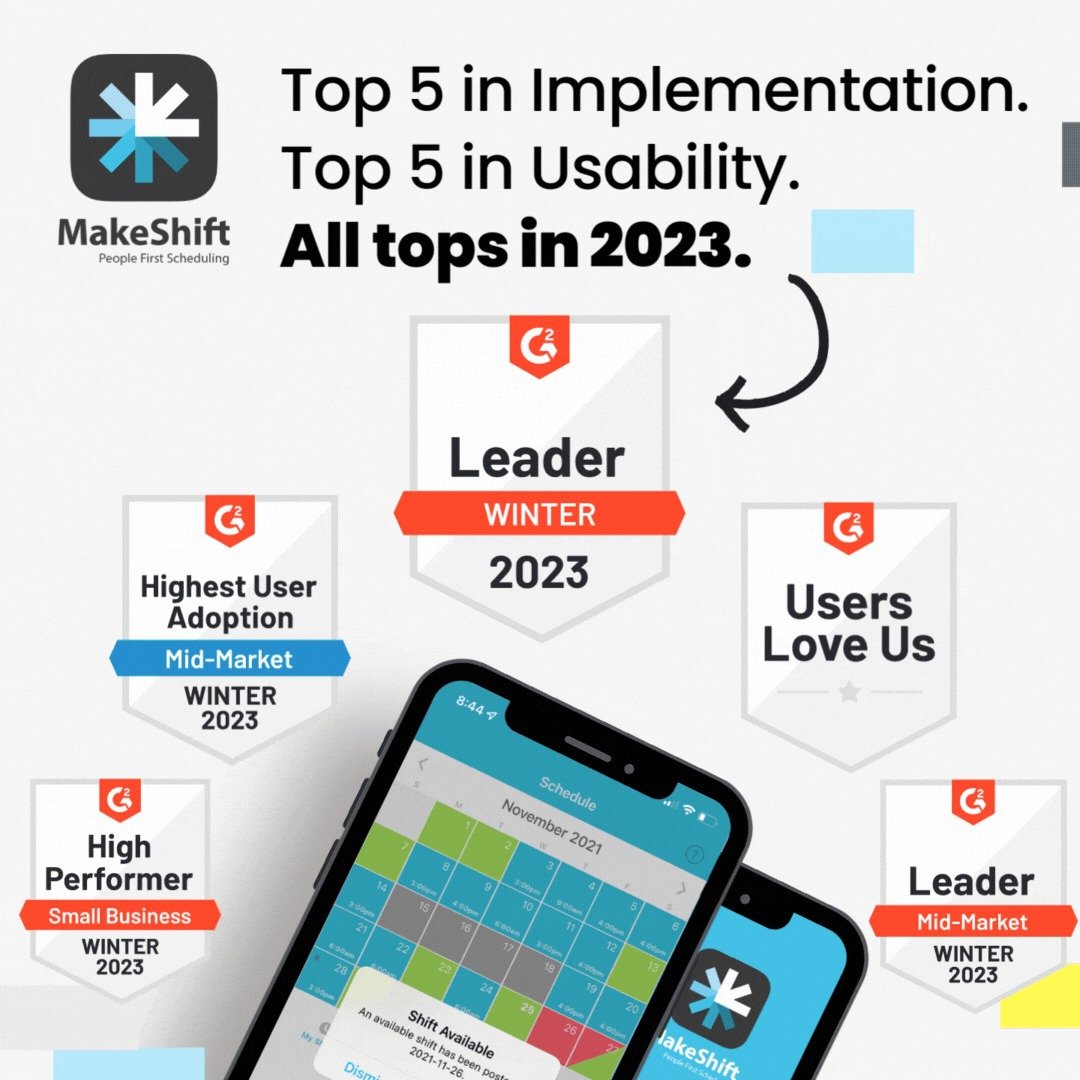 MakeShift Features:
Available shifts — MakeShift Scheduling allows managers to create and publish available shifts that employees can sign up for. This helps to ensure that all shifts are covered and allows employees to choose shifts that work best for their schedule.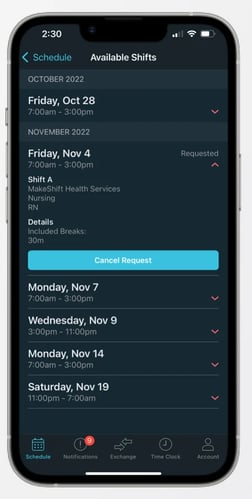 Rotation-Based Scheduling — Managers can create schedules that rotate through a predetermined pattern (ex: weekly or monthly). This helps to ensure that all employees have equal opportunity to work different shifts and can promote fair scheduling practices.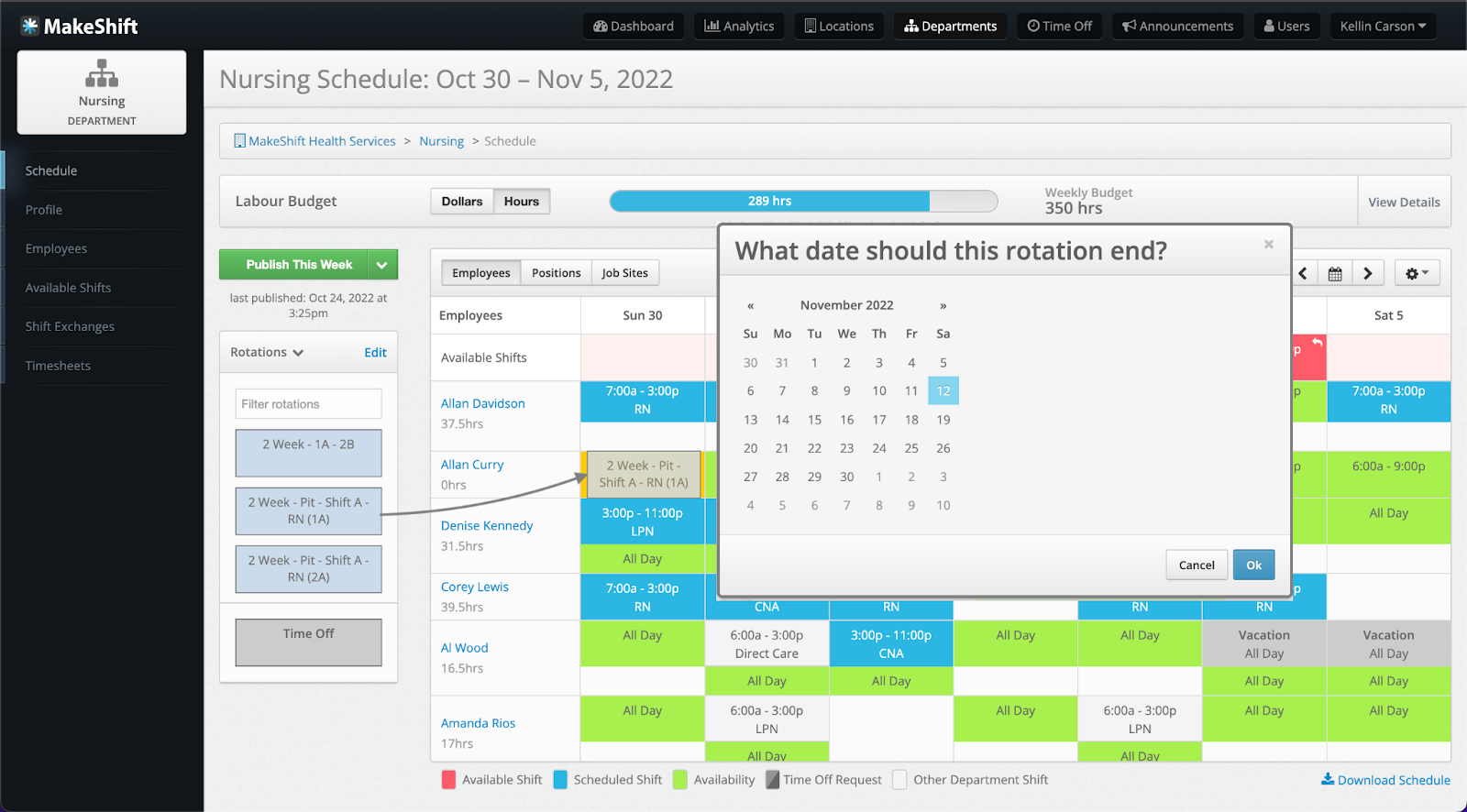 Shift Swapping — Employees can request to swap shifts with coworkers, subject to manager approval. This empowers employees to take ownership of their schedules.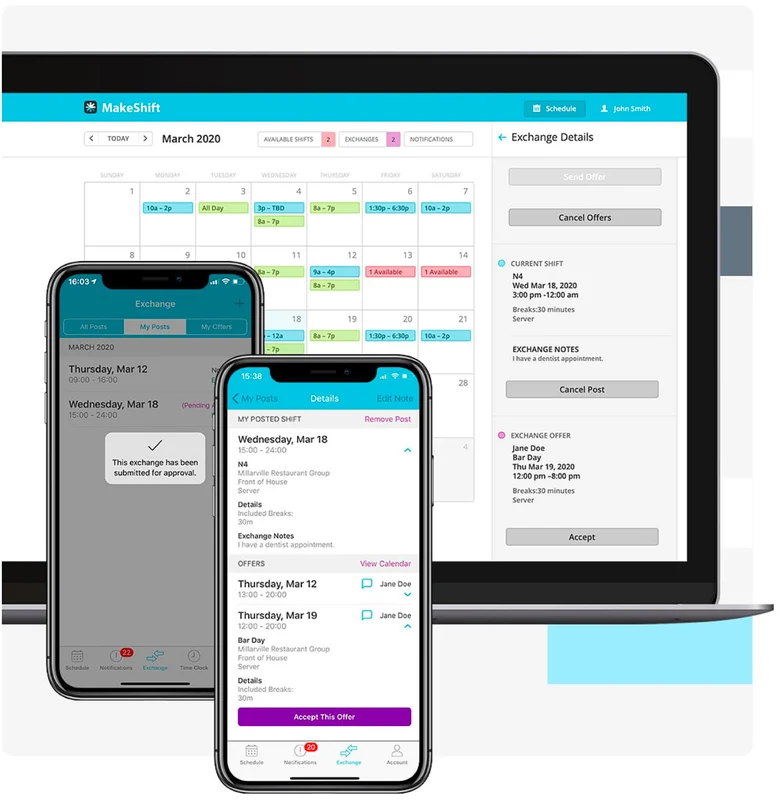 Time Off / Leave Management — Employees can request time off or leave directly through the software. Managers can review and approve these requests, and the software will automatically adjust the schedule to reflect the approved time off.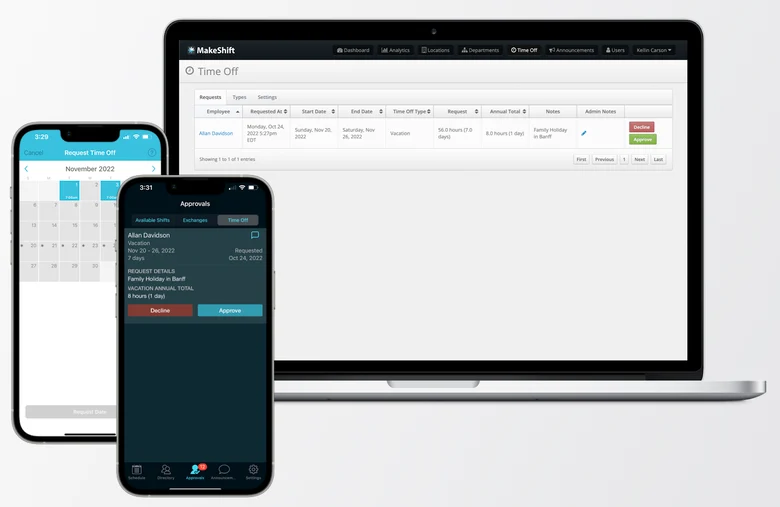 Team Communication — Includes team communication features, such as messaging and alerts, that allow managers and employees to communicate and collaborate on scheduling and other work-related issues.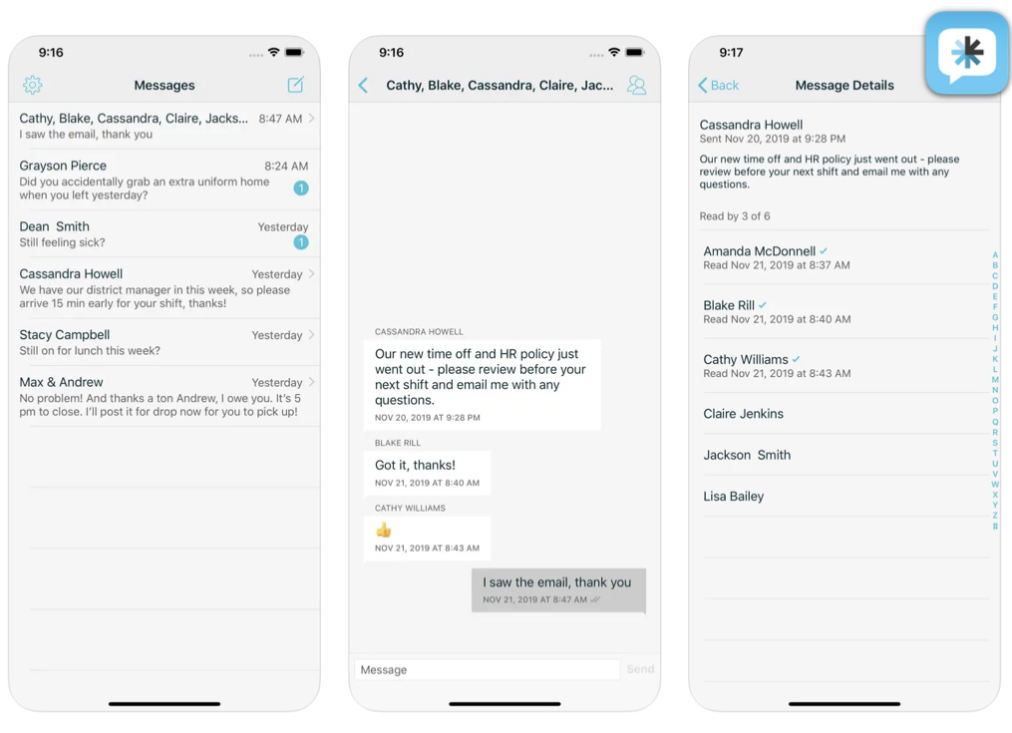 Overtime alerts — Fatigue management rules and alerts help prevent employee burnout automatically.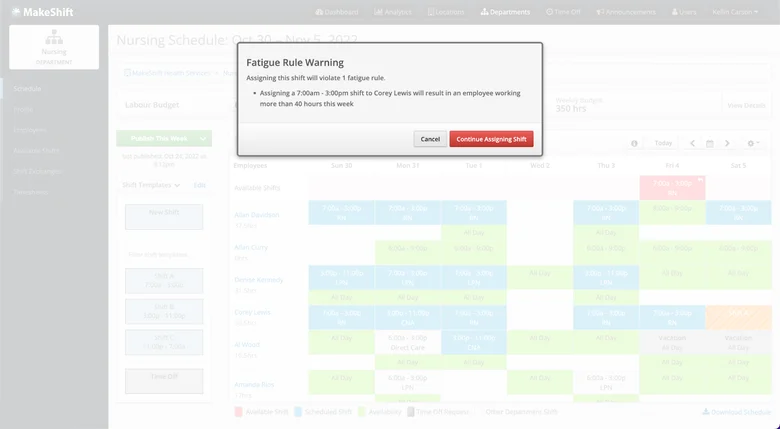 Payroll Integration — MakeShift integrates with leading HR and payroll systems like SAP® SuccessFactors® and ADP to offer an intuitive scheduling solution that automatically syncs schedules and timesheets.

Mobile app for staff & managers — Our app provides on-the-go flexibility when accessing and managing the schedule.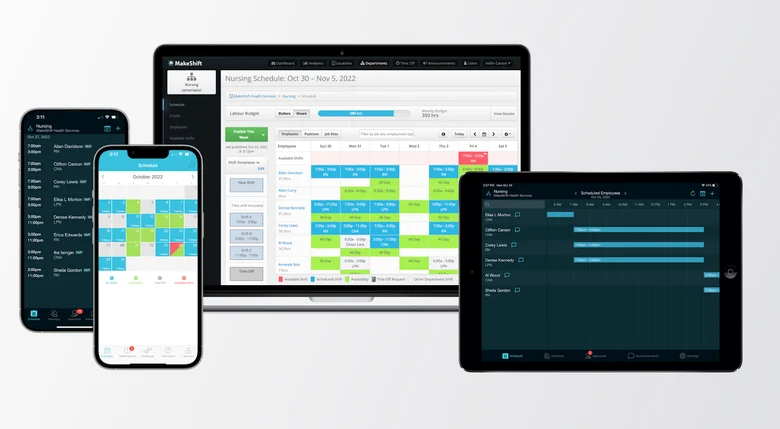 Skills-Based Scheduling

— Managers can assign shifts based on an employee's skill set, experience, and certifications. This helps to ensure that the right employee is assigned to the right job.
$ Price
From $2.75 / user/month (Free demo available)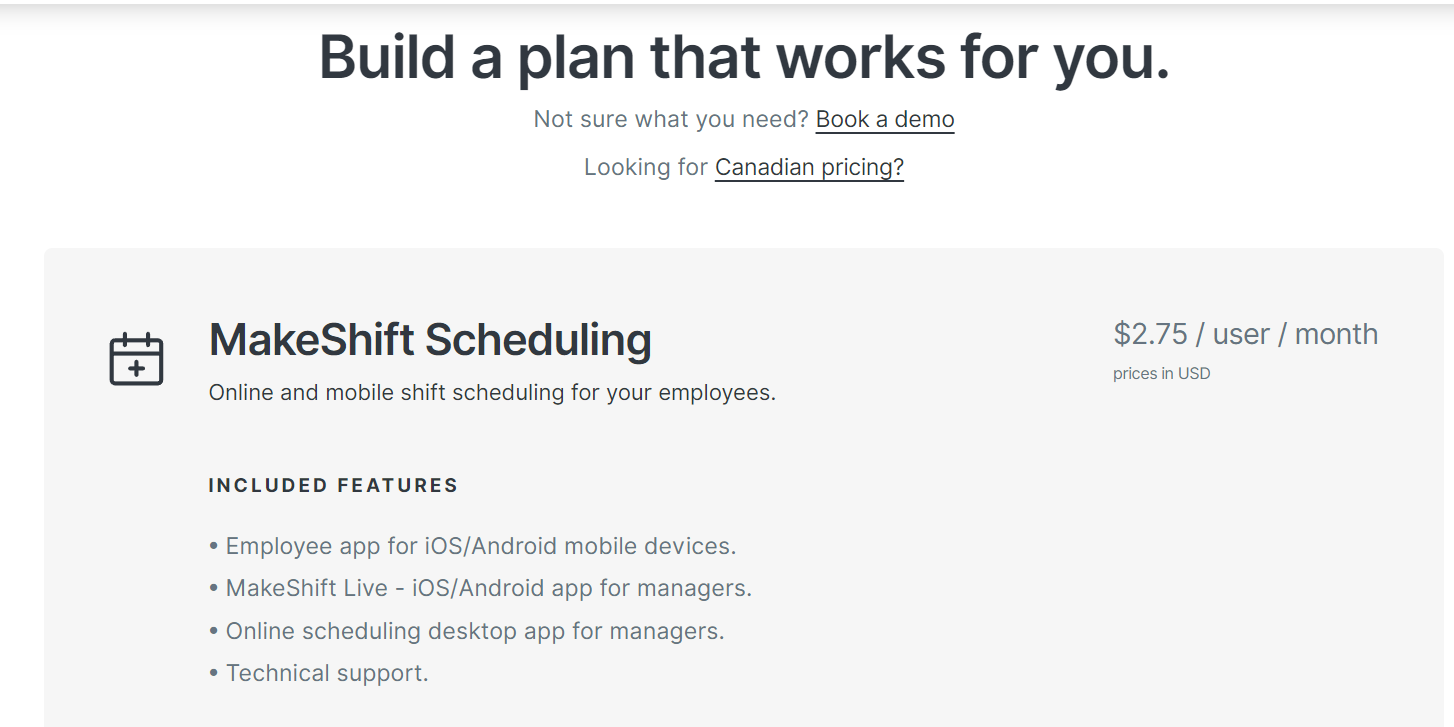 ★ Capterra Customer Review
Jenny C. HR Generalist in Hospital & Health Care Says:

2. Electronic Health Record (EHR) System — Dr. Chrono
EHR software is one of the most widely used types of software by hospitals, clinics, and long-term care facilities.
Electronic health records can be thought of as digital versions of traditional paper charts. EHR software host patients' medical records from their entire health history.
Benefits of adopting EHR software in long-term care facilities:
Creating customizable templates for note-taking during patient encounters
Generating reports on practice efficiency and compliance with government programs
Using speech-to-text features for easy charting
Seeing patients remotely with telehealth sessions
E-prescribing patient medications
Ability for online scheduling, self-check-in, & automated appointment reminders
DrChrono is a cloud-based electronic health record (EHR) and medical practice management software designed for healthcare providers, including long-term care facilities.
This solution includes a range of features that help healthcare providers manage patient data, streamline workflows, and improve patient care.
Dr. Chrono Features:
Electronic Health Records (EHR) — Easily manage patient records, create medical notes, and access patient information from any location. This feature eliminates the need for paper-based records and allows doctors to easily access patient information on the go.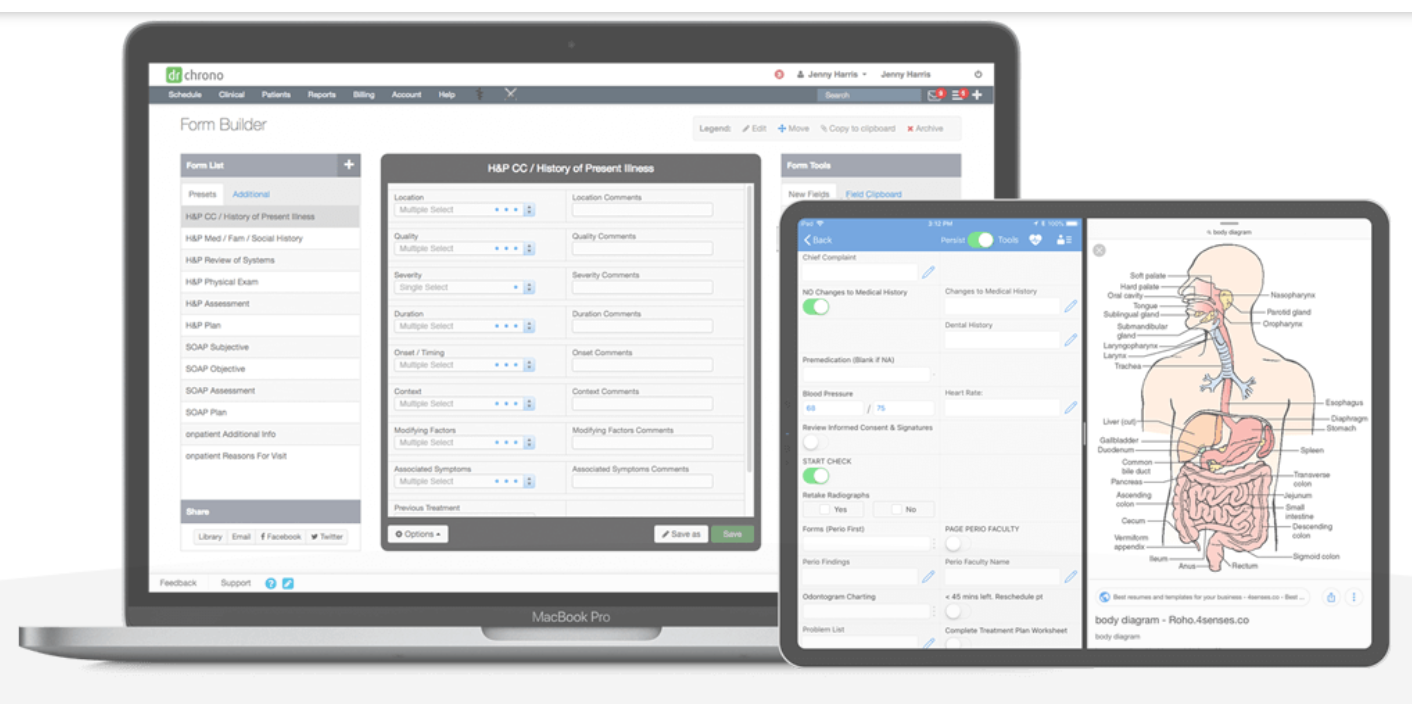 Electronic Prescriptions (eRx): Doctors can write and send prescriptions electronically to pharmacies, eliminating the need for handwritten prescriptions. This feature helps to reduce prescription errors and improves patient safety.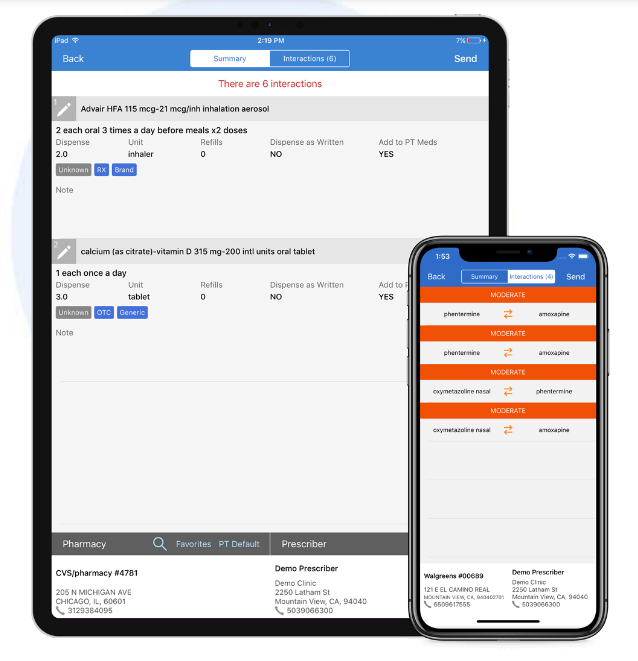 Patient Check-In — This allows patients to check in to appointments using an iPad or other mobile device. This feature reduces wait times and improves patient satisfaction.
Medical Billing — The medical billing feature allows doctors to easily create and manage medical billing records. This feature helps to simplify the billing process and reduce administrative overhead.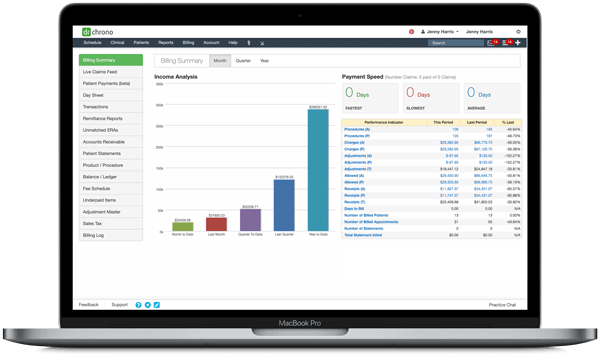 Appointment Scheduling — DR. Chrono includes an appointment scheduling feature that allows doctors to schedule patient appointments and manage their calendars from one place. This feature helps streamline the appointment scheduling process and reduces scheduling errors.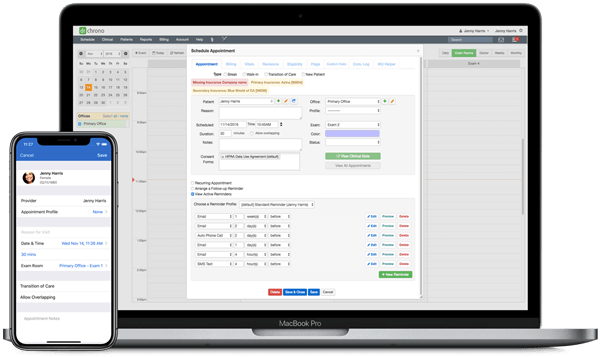 Patient Portal — The patient portal feature allows patients to access their medical records, schedule appointments, and communicate with their doctor online. This improves patient engagement and communication with their healthcare provider.
Telemedicine — The telemedicine feature allows doctors to conduct virtual visits with patients. This feature improves access to care and allows patients to receive medical attention from the comfort of their own homes.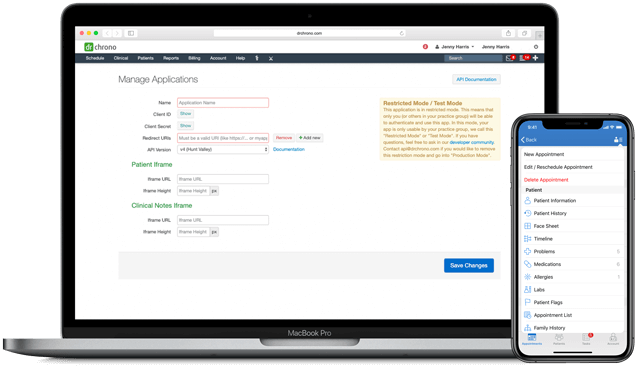 Mobile Accessibility

— Accessible from any mobile device, DrChrono allows doctors to manage patient information and medical notes on the go. This feature improves flexibility and reduces the need for doctors to be in the office to access patient information.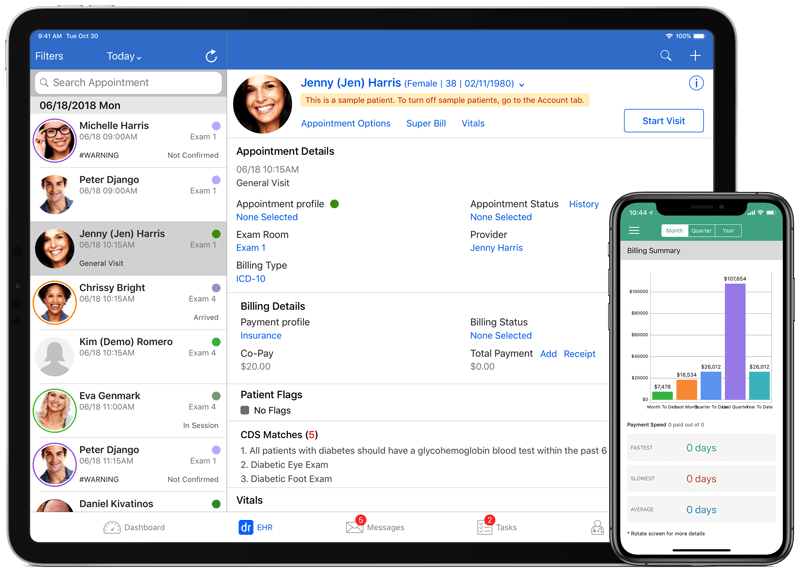 Reporting and Analytics — Reporting and analytics features allow doctors to track patient outcomes and analyze medical data. This feature helps improve patient care and identify areas for improvement in healthcare processes.
$ Price
Contact DrChrono for a quote.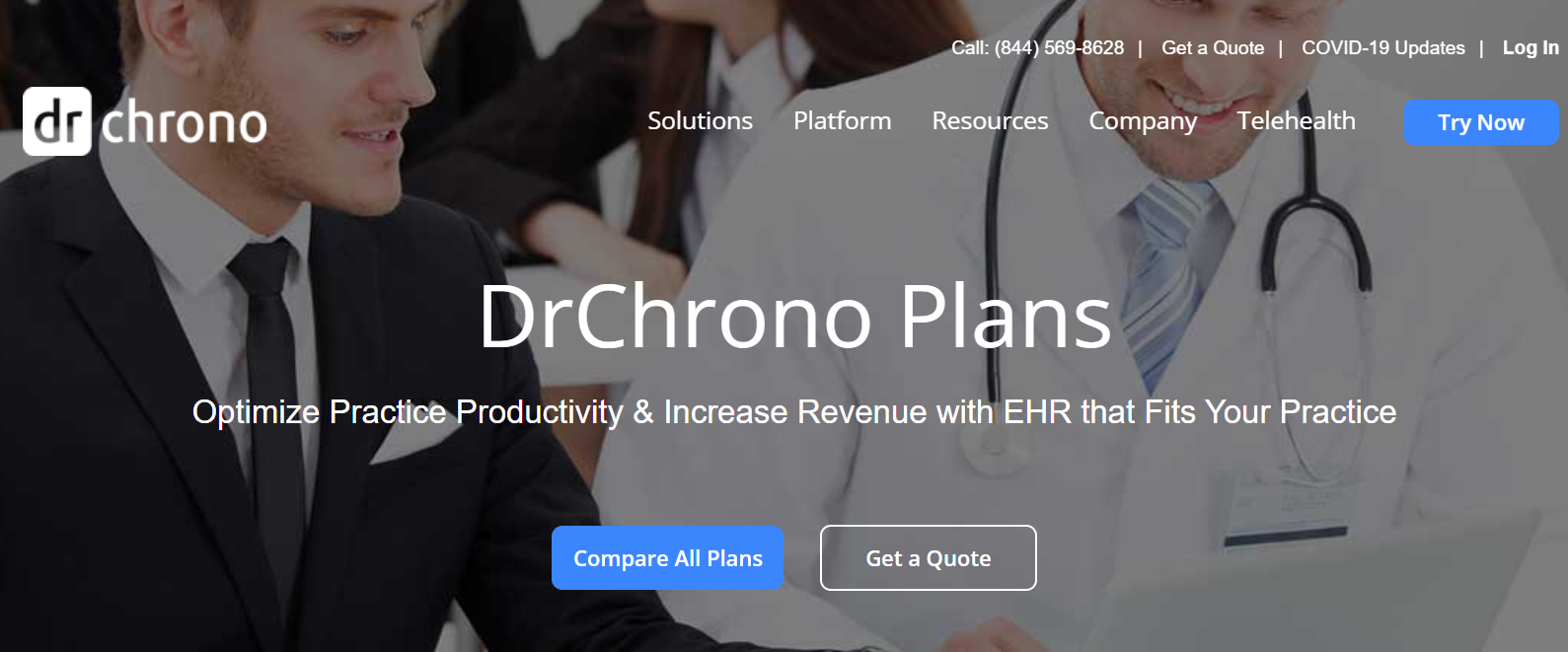 ★ G2 Customer Review
From the hospital & healthcare sector…

3. Electronic Medication Administration Record (eMAR) System — Omnicell
An eMAR (Electronic Medication Administration Record) system manages and tracks the administration of medication to patients.
The eMAR system replaces traditional paper-based medication administration records and improves the accuracy, safety, and efficiency of medication management.
Benefits of Using an eMAR System in Long-Term Care Facilities:
Improves Medication Safety
Reduces Medication Errors
Increases Efficiency and Accuracy
Omnicell is an electronic medication administration record system that helps improve medication safety and efficiency in long-term care facilities.
Omnicell Features:
Barcode Medication Administration (BCMA) - Omnicell eMAR uses barcode scanning technology to ensure that the right medication is given to the right patient at the right time. The system verifies the medication order against the patient's electronic health record, ensuring that there are no medication errors.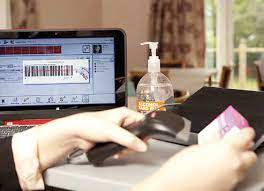 Real-time Medication Administration - The eMAR system provides real-time documentation of medication administration, allowing nurses to document medication administration at the point of care. The system also alerts nurses if a medication is overdue or missed, reducing the risk of medication errors.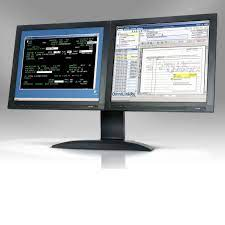 Medication Reconciliation — Omnicell eMAR provides medication reconciliation functionality to help healthcare providers reconcile the medications a patient is taking, including those prescribed by multiple providers. This helps to reduce the risk of medication errors and improve medication safety.
Customizable Medication Profiles — The eMAR system allows nurses to customize medication profiles for each patient, including medication schedules, dosages, and administration routes. This helps to improve medication adherence and reduce the risk of medication errors.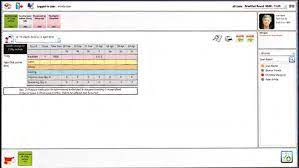 Reporting and Analytics — Omnicell eMAR provides detailed reporting and analytics capabilities, allowing healthcare providers to track medication administration, identify trends, and analyze medication-related incidents. This helps to improve medication safety and quality of care.
Integration — The eMAR system integrates with other Omnicell solutions, such as the automated medication dispensing system, as well as third-party EHR and pharmacy management systems, providing a comprehensive medication management solution.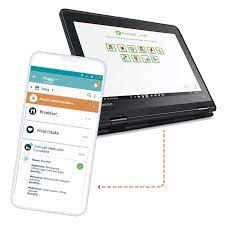 $ Price
Contact Omnicell for a custom quote.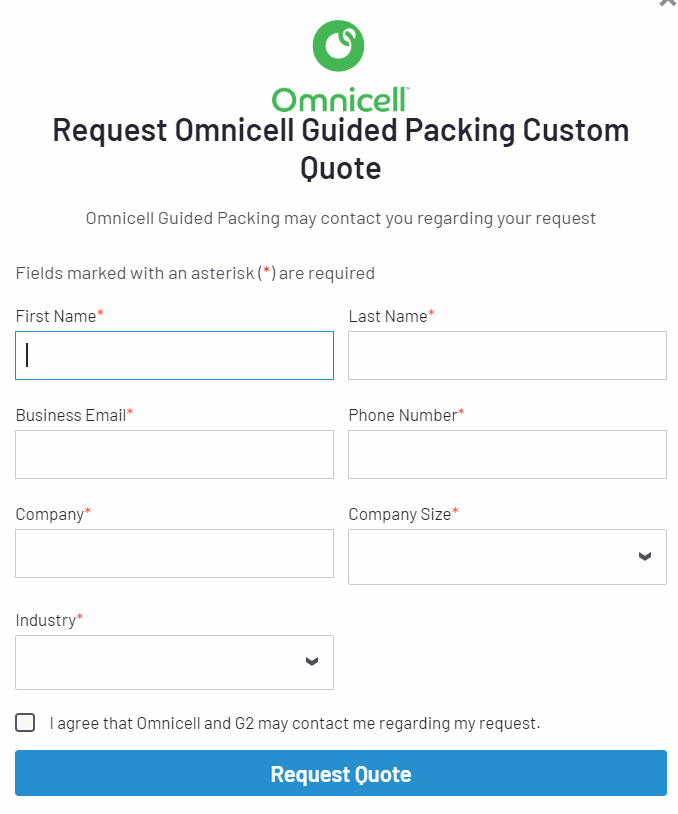 ★ G2 Customer Review
Ashlyn K. a pharmacy intern says,

4. Telehealth Platform — Teladoc Health
A telehealth platform is a digital platform that allows healthcare providers to deliver medical services remotely using technology like video conferencing, messaging, and other communication tools.
Telehealth platforms enable patients to connect with their healthcare providers from anywhere.
Benefits of using a telehealth platform in Long-term care facilities:
Improves Access to Care
Enhances Care Coordination
Reduces Hospital Readmissions
Teladoc Health is a multinational telemedicine and virtual healthcare company that provides remote medical care services to patients via video, phone, and messaging.
Teladoc Health Features:
Virtual Visits — Teladoc Health allows patients to have virtual visits with healthcare providers through video, phone, or messaging. This feature enables patients to receive medical care and advice without needing to physically visit a healthcare facility.
Remote Monitoring — Teladoc Health includes remote monitoring features that allow healthcare providers to monitor patient health remotely through connected devices such as wearables, sensors, and monitoring apps. This feature helps to improve patient outcomes and reduce hospital readmissions.
Behavioral Health — Teladoc Health includes behavioral health services, which allow patients to access licensed therapists and psychiatrists for counseling and mental health support through virtual visits. This feature helps to increase access to mental health care and reduces the stigma associated with seeking mental health support.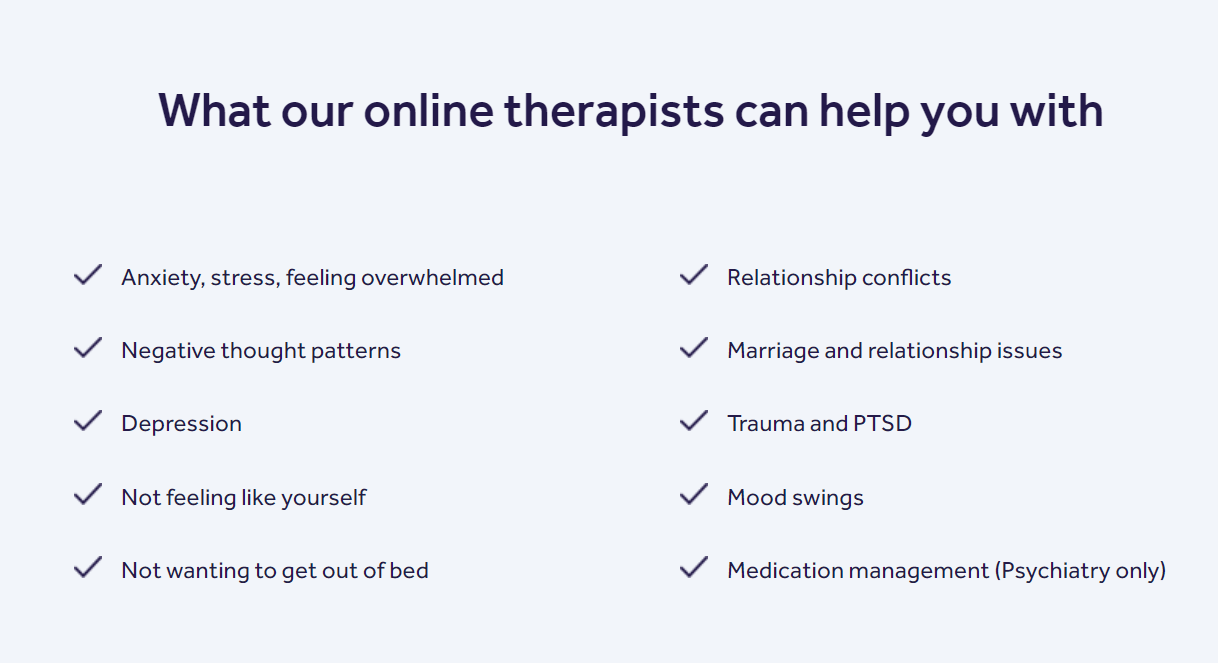 Second Opinions — Teladoc Health offers second opinion services that allow patients to get a second opinion from a specialist without leaving their homes. This feature helps to improve diagnosis accuracy and patient confidence in their medical care.
24/7 Access — Teladoc Health provides 24/7 access to medical care and advice, allowing patients to access medical services whenever they need them.
Prescription & Lab Work Management — Teladoc Health allows healthcare providers to electronically prescribe medications and order labwork.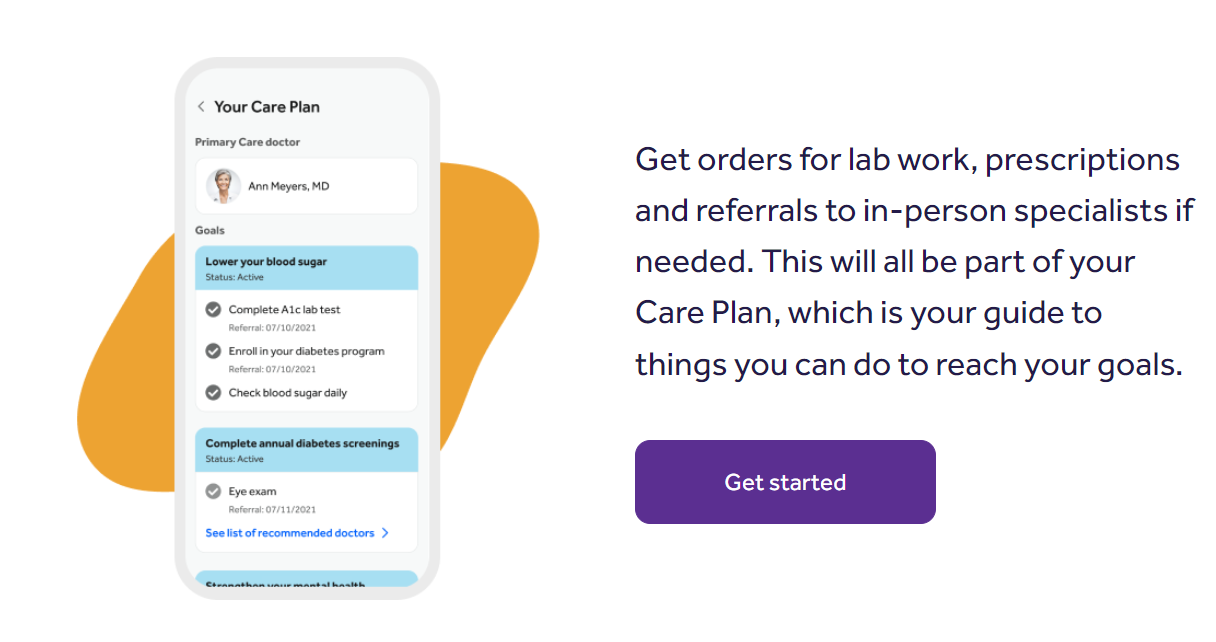 Integration with EHRs — Teladoc Health integrates with electronic health records (EHRs) to ensure that patient health information is up-to-date and accurate. This feature helps to improve patient care coordination and reduces the risk of medical errors.
Multilingual Services — Teladoc Health offers services in multiple languages, making healthcare more accessible to patients with limited English proficiency.
$ Price
Cost varies depending on type of care and your health plan.

★ G2 Customer Review
User who makes appointments for the whole family.

5. Resident Experience Software — InTouchLink
Resident experience software helps long-term care facilities manage interactions, engagement, and relationships with residents and families.
It involves using data on residents and families, tracking their interactions with the facility, and using that information to improve their communication, relationships, and quality of life.
Benefits of incorporating resident experience software into your facility's tech stack:
Better care & support for patients & families
Improved resident satisfaction & loyalty
Save staff time for more patient-focused activities
InTouchLink is a resident experience platform designed to improve communication and engagement between senior living communities and their residents, families, and staff.
InTouchLink Features:
Care Management — InTouchLink offers care management tools that allow staff to manage resident care plans, track medication schedules, and communicate with other staff members about resident care needs.
InTouchLive — Resident engagement features are designed to keep residents engaged and connected with their community, even if they cannot participate in person. This includes streaming access to community news and events, activity calendars, and online social groups.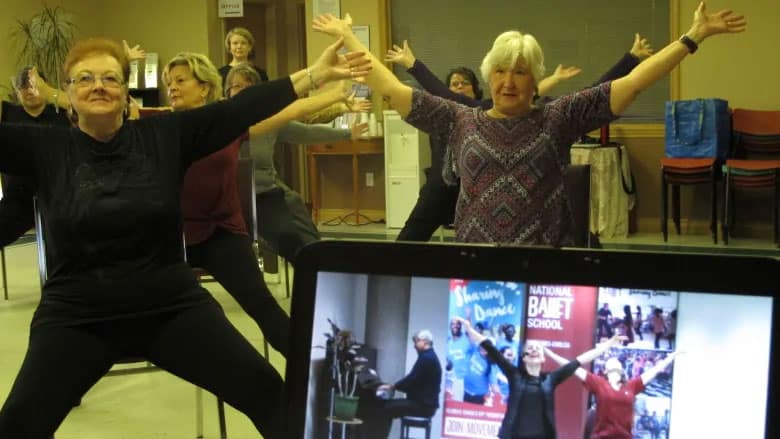 Resident & Family Portal — Residents and families can connect directly with your community – from any device and anywhere in the world. Families will stress less knowing they're involved in their loved one's care by being able to send requests directly to departments within your community if they have maintenance, dietary, administrative, or other requests on the resident's behalf.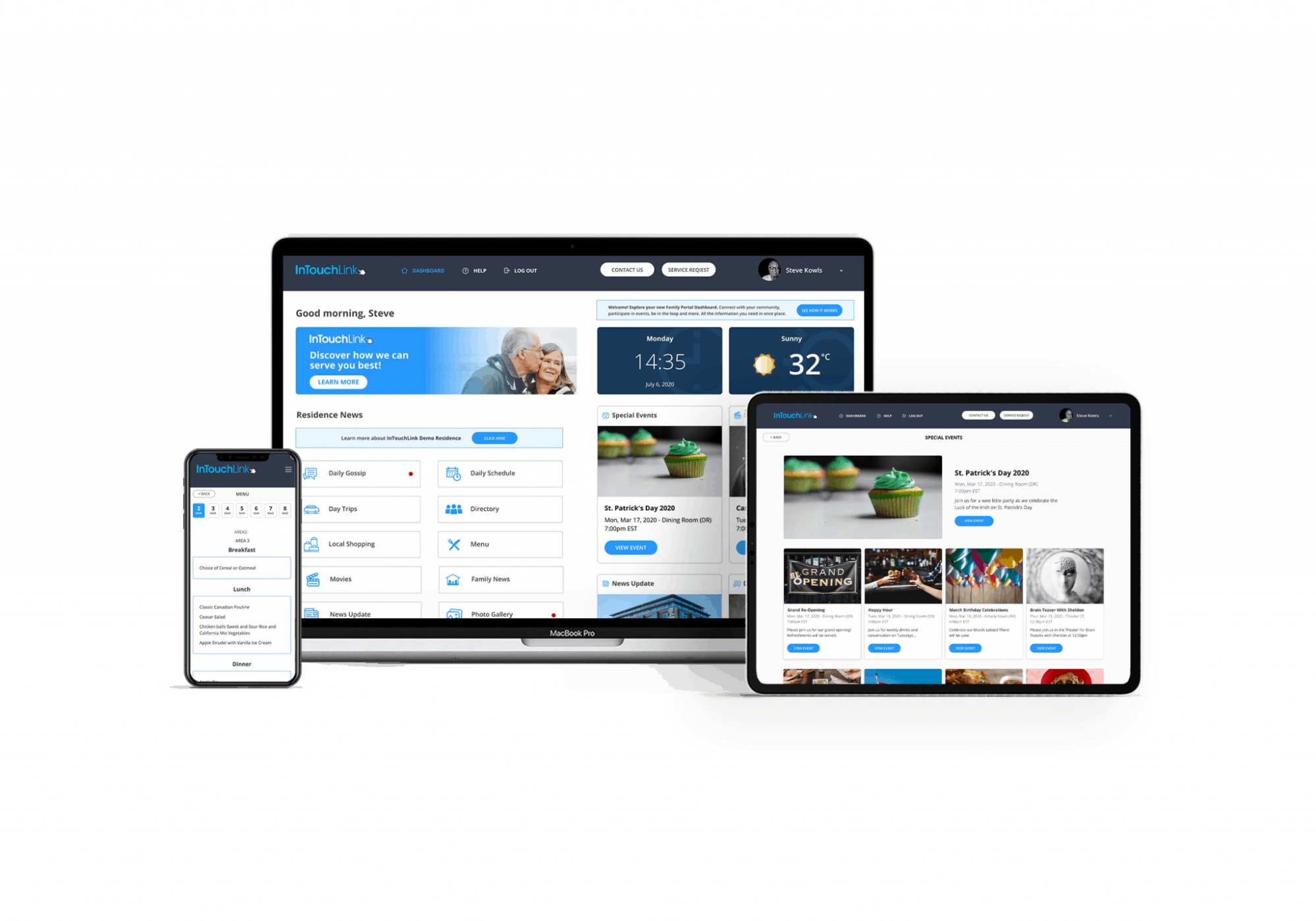 Staff Communication — InTouchLink offers staff communication tools, like messaging and task lists, to help improve communication and collaboration between staff members.
Meal & Activity Tracker — Cater menus and activities according to residents' lifestyles and preferences by pulling actionable insights of the community from analytical reports. Reports can be generated by specific activities or meals, categories, or by residents.
Optimize dining menus and activities, promote inclusiveness, and ensure residents are getting the proper mix of mental and physical stimulation.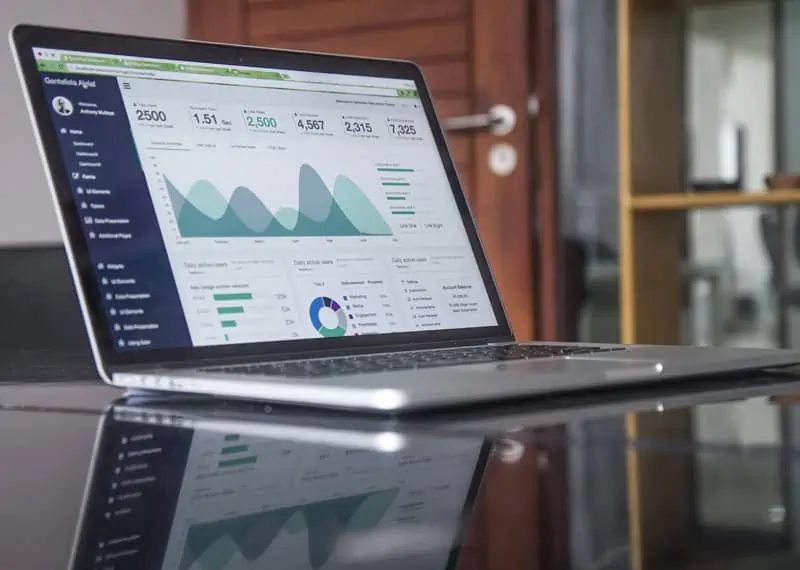 $ Price
They offer a wide range of packages. Contact InTouchLink for pricing.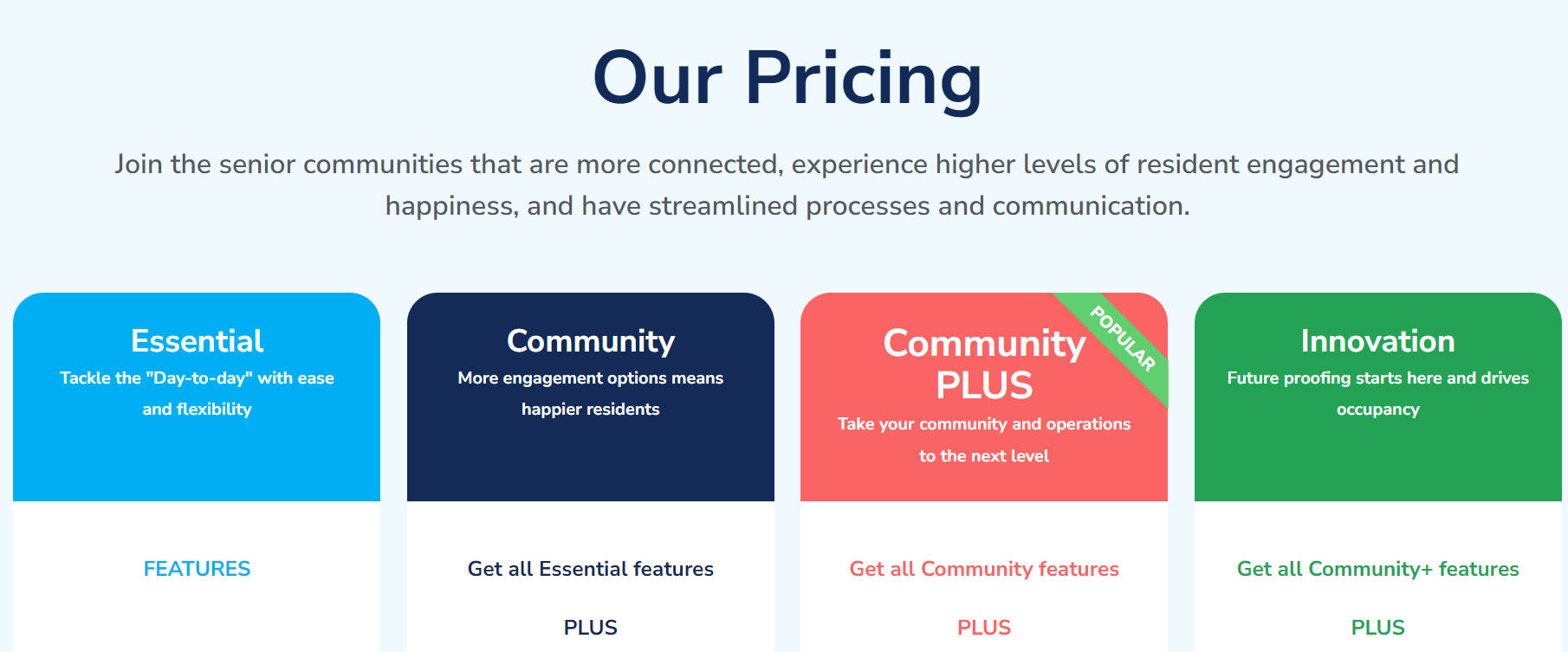 ★ Capterra Customer Review
Joni, Activities Director says,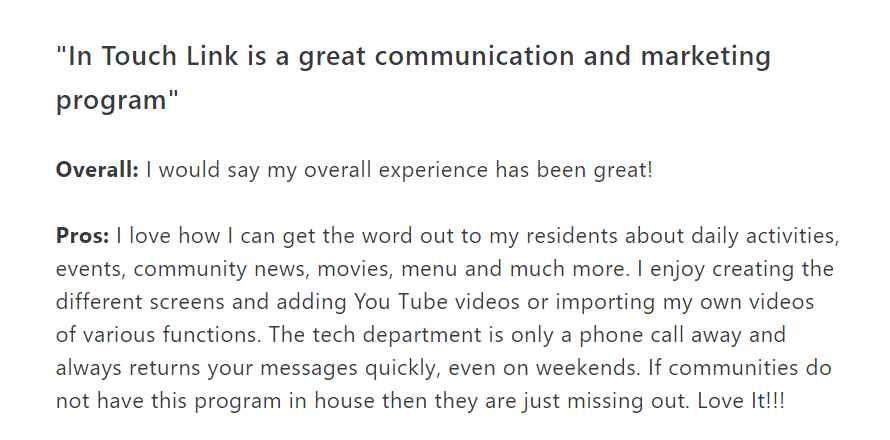 6. Payroll Integration — ADP
Payroll software for long term care facilities is designed to automate and simplify the process of managing payroll tasks for employees.
Payroll software can also help to ensure compliance with state and federal labor laws, track employee benefits, and generate detailed reports for management and accounting purposes.
Benefits of integrating payroll software for your long-term care facility:
Increased efficiency
Improved compliance
Better data management
ADP (Automatic Data Processing) is a cloud-based payroll software solution that offers a range of features to help manage payroll and HR-related tasks for your long-term care facility.
ADP Features:
Payroll Processing — ADP automates payroll processing tasks, including calculating taxes, generating pay stubs, and submitting direct deposit payments to employees' bank accounts.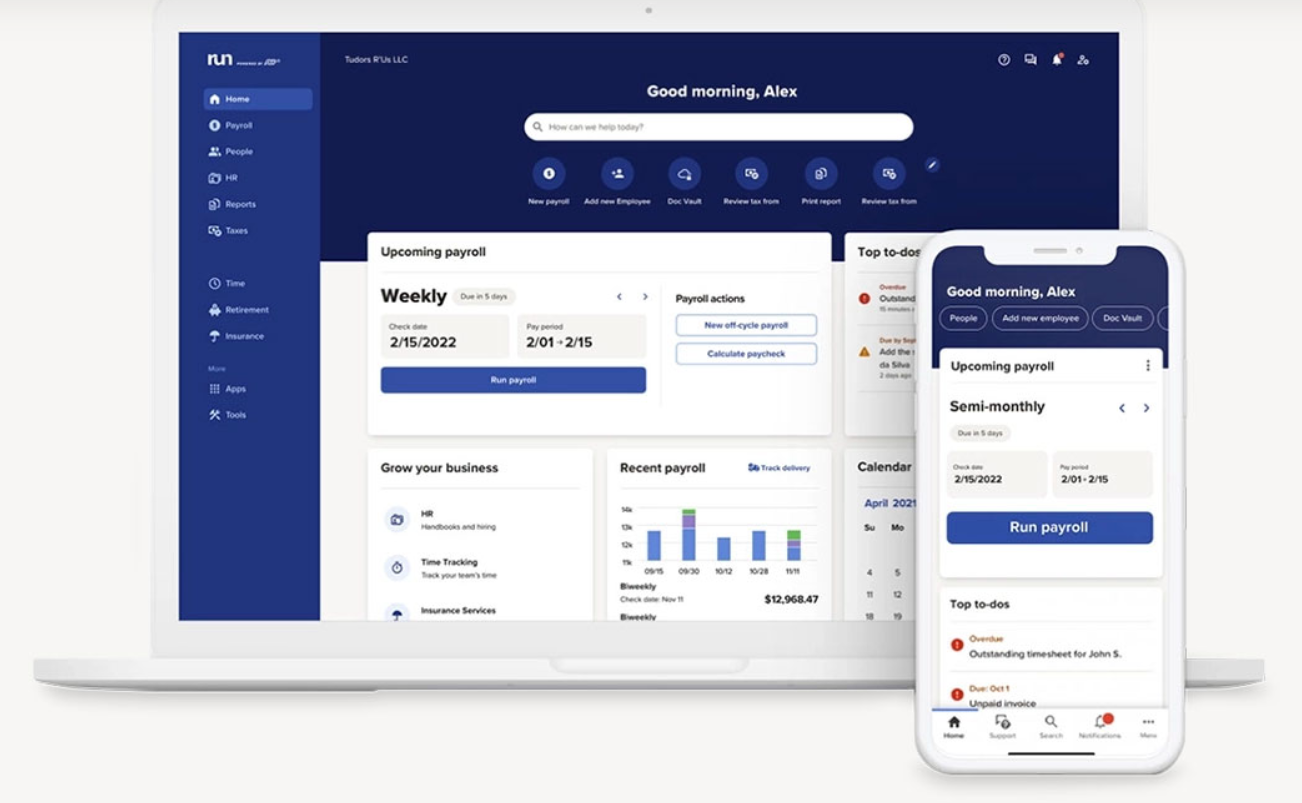 HR Management

— ADP includes HR management tools, such as benefits administration, compliance tracking, and employee onboarding.

Tax Compliance

— ADP helps to ensure compliance with federal, state, and local payroll tax regulations, reducing the risk of fines and legal issues related to non-compliance.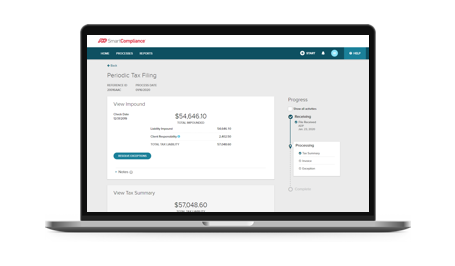 Reporting and Analytics

— ADP generates detailed reports and analytics related to payroll and HR data, providing insights that can inform business decisions.
$ Price
They have a variety of options. Contact ADP to compare packages.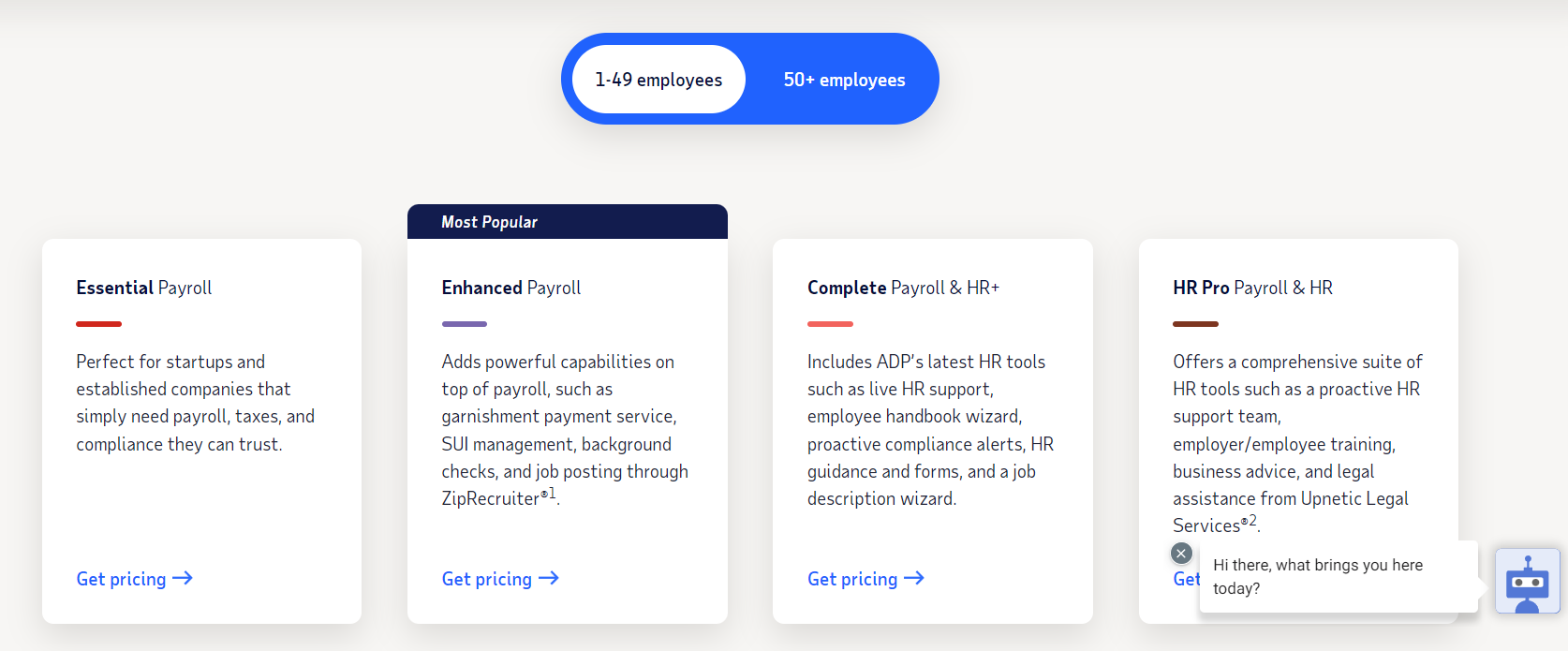 ★ G2 Customer Review
Chris, a home health agency owner says,

7. Human Resources — SAP SuccessFactors
HR software is designed to help manage various HR-related tasks and processes within your facility.
This software can automate and streamline tasks like recruitment, onboarding, benefits administration, payroll processing, and employee data management.
Benefits to adding HR software to your long-term care tech stack:
Improved communication
Enhanced employee experience
Cost Savings
SAP is a cloud-based HR software solution that offers a wide range of HR-related features and tools to decrease the workload of the HR department & boost employee engagement.
SAP Features:
Talent Management — SAP HR software provides tools for recruitment, employee development, and performance management, helping to attract and retain top talent and improve employee productivity.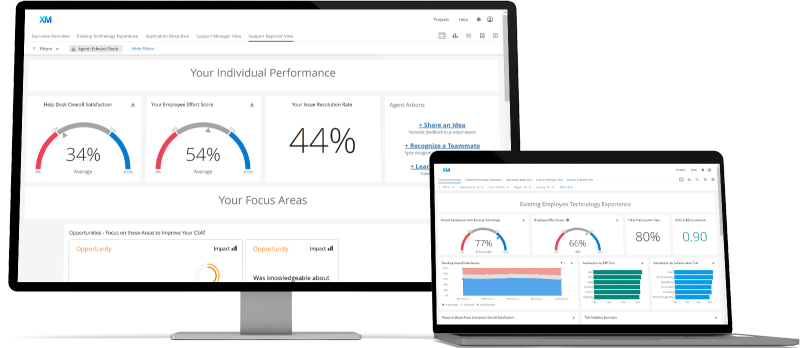 Employee Self-Service — SAP HR software includes self-service tools that allow employees to manage their own HR-related tasks, such as benefits enrollment, time and attendance tracking, and performance evaluations.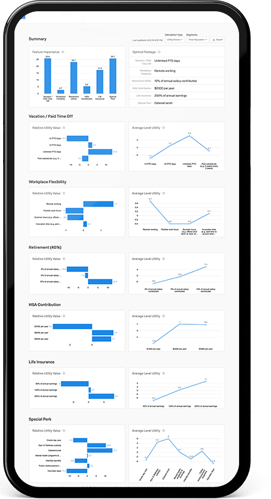 Payroll and Benefits Administration — SAP HR software automates payroll processing and benefits administration tasks, including tax calculations, direct deposit payments, and compliance with relevant regulations.
Analytics and Reporting — SAP HR software provides detailed analytics and reporting related to HR data, such as employee turnover rates, workforce demographics, and compensation trends. This can provide insights to inform business decisions and improve operations.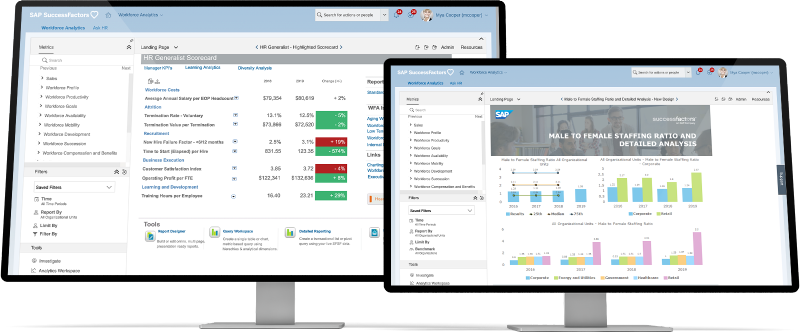 $ Price
Starts at $6.30 per user / month.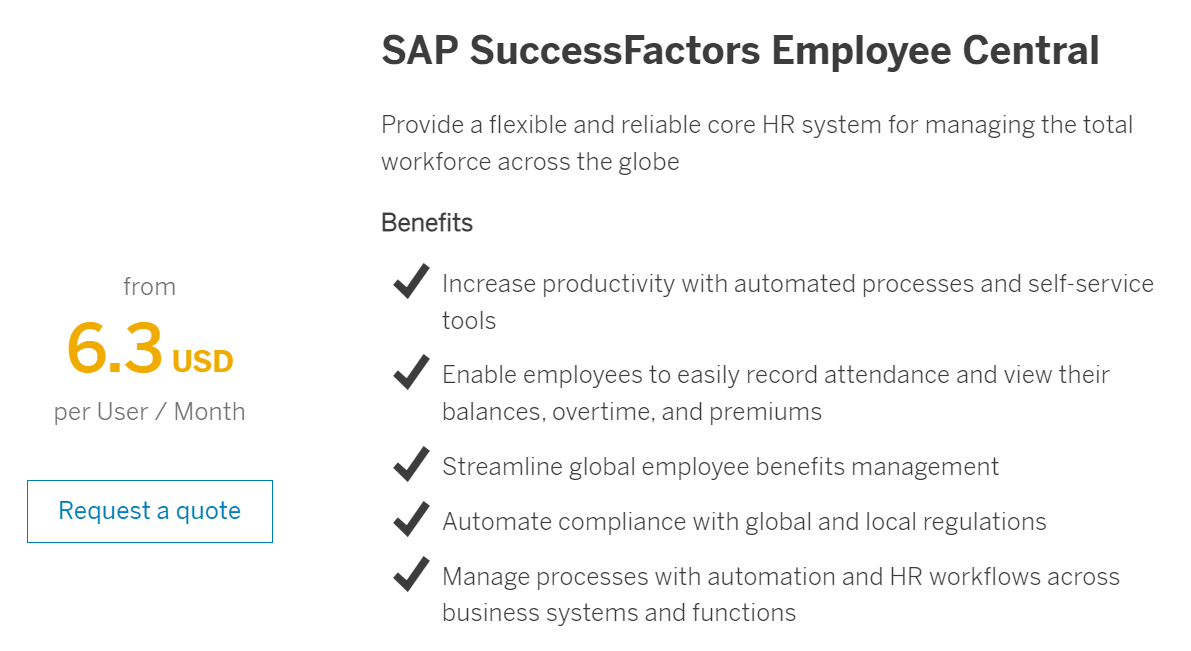 ★ Capterra Customer Review
Kavindu Githsara K., systems specialist says,

Long-Term Care Software Sets You Up For Success
Long-term facility software is revolutionizing the way care is delivered and operations are managed in long-term care facilities.
These solutions empower you to optimize resident care, streamline administrative tasks, and enhance the overall operation.
From improved communication and resource allocation to enhanced staff satisfaction and resident experience, the benefits of long-term facility software are far-reaching and impactful.
As the demand for efficient and effective long-term care continues to grow, building your tech stack is not a choice, but a necessity for staying ahead in the industry.
Ready to Make the Shift?