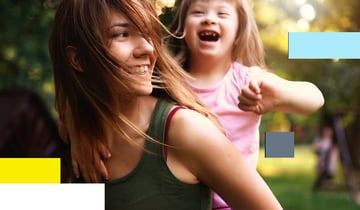 "MakeShift has been AMAZING. The whole project from build-out to continued support has been successful because of the MakeShift support team. They answer our questions immediately and clearly. They have been super helpful in producing reports which are critical to my ability to make decisions."

Laurie Dalzell, Relief and Recruiting Manager, Hollyburn
Background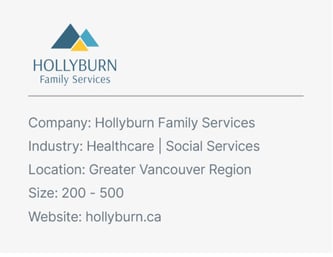 Hollyburn Family Services is a multi-service agency that has been providing support to children, youth, adults, and families in the Greater Vancouver region since 1990.

The non-for-profit organization needed a solution that their staff would be able to use with ease. MakeShift's PeopleFirst™ scheduling app made the process PainFree™, alleviating the administrative burden, eliminating the stress of having to manually fill vacant shifts, and saving time for the entire team.
The Challenge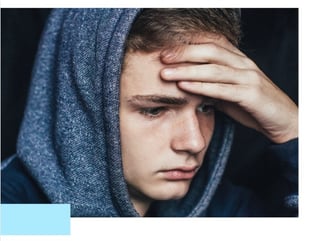 As a social service provider with many casual and part-time employees, Hollyburn Family Services needed an intuitive scheduling solution that integrated with ADP® and could be used by their entire staff. Managers were spending a lot of time manually building schedules which resulted in lost productivity hours. Vacant or unfilled shifts created a stressful environment for supervisors who had to call each employee individually to ask if they could cover the shift.

Holyburn was looking for a system that would:
• Integrate with ADP to eliminate the burden of operating separate systems.
• Be usable by a diverse group of employees with varying degrees of tech skill.
• Eliminate the need to have to manually call people to fill vacant shifts.
• Make the scheduling process more efficient.
What would your business look like with PainFree™ scheduling?


Why Hollyburn Chose MakeShift
MakeShift was recommended to Hollyburn Family Services by ADP. Designed as a PeopleFirst™ solution, MakeShift's user-friendly interface was instantly accessible by the Hollyburn staff which includes people of all ages, cultures, and levels of comfort with tech.

Here are some of the key reasons why Hollyburn chose MakeShift:
• Integrates seamlessly with ADP, auto-populating relevant employee details. This eliminates data duplication & provides employees consistent, accurate information.
• Provides visibility and control over scheduling, including the ability to set labour budgets and see over-time and wage costs per week.
• PeopleFirst™ design with drag-and-drop functionality makes it very easy for managers to use.
• Empowers employees to pick, drop, swap, and manage their own schedules
• MakeShift's one-to-one support is readily available and always there to help.
The Results
MakeShift helped Hollyburn Family Services alleviate the administrative burden involved with scheduling a large number of casual and part-time staff. It also eased the stress of having to manually fill vacant shifts and gave the Hollyburn staff time back in their day to focus on strategic tasks.

Some of the core improvements the Hollyburn team now enjoy:

Managers
Employees

See who is working and who is available to work in realtime, at a glance.
Fill or cover shifts by sending out an alert to available employees with the click of a button rather than having to manually call each employee.

Highlight availability to work and request time off.
Access and manage their schedules on the go.
Pick, drop, and swap shifts right from their mobile device.
View who they work with each day.

Avoid overscheduling, under-scheduling, over-time, and employee fatigue.
Make strategic decisions by leveraging reporting features.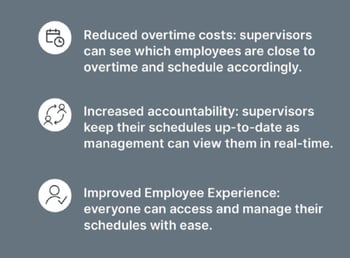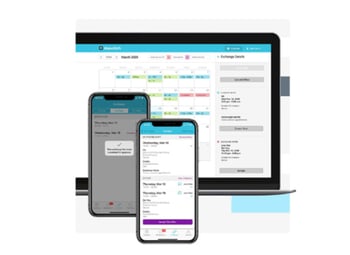 Ready to make scheduling your people PainFree™?


Learn more about MakeShift, an ADP Marketplace Platinum partner, by visiting ADP MARKETPLACE.
ADP, the ADP logo, and ADP Workforce Now are trademarks of ADP, Inc. or its affiliates or licensors. The information in this document was prepared by MakeShift and MakeShift is solely responsible for its accuracy and completeness.
ADP makes no representation as to the accuracy or completeness of any information contained herein.