A lot has happened in the last 18 months. We've seen massive shifts in how we live, what we value, how we work, and where we want to work.

We've reflected on our priorities. Re-evaluated not only what we want out of our jobs, but also our lives. Through these ups and downs, MakeShift is glad to play our part in building a better, more agile, more equitable, more empathetic, and hopefully, a more just society.

A society that puts people first.

Our expertise is PeopleFirst scheduling. And we're driven to make scheduling PainFree. So managers and staff are less frustrated and stressed... so people have the ability and the flexibility to make their schedules fit their lives.

With MakeShift businesses can empower people to control their schedules so they feel more appreciated and are ultimately happier. Because we know, and deeply believe, that happier people drive growth.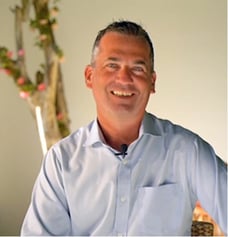 "With MakeShift businesses can empower people to control their schedules so they feel more appreciated and are ultimately happier. And happier people drive growth."
- Adam Greenberg, CEO, MakeShift.
The Shift to PeopleFirst sCHEDULING
But how do you build organizations and cultures that create happier employees?

One way is to transform how your organization manages its people. Even before the pandemic digital transformation was top of mind for a lot of businesses. COVID-19 accelerated that transformation.

We've seen retail, consumer products, hospitality - particularly food and beverage- have to quickly move from old school pen and paper scheduling to cloud-based platforms, as managers require more agile staff management systems and employees demand more flexible work schedules.

But the changes have only just begun. According to a recent study from McKinsey, 79% of businesses are still in the early stages of their digital transformation.

We believe flexible, cloud-based scheduling is just the start. The future belongs to PeopleFirst scheduling.

PeopleFirst scheduling is more than just a buzzword. It's a philosophy that permeates every aspect of our business, from product and interface design to sales and customer support.

By taking a people-first approach, we've built a product that lets businesses create employee schedules in half the time. It gives employees a way to communicate their availability to their managers and thus have a say in when they want to work. It gives managers the tools to adapt to unforeseen changes in schedules and communicate these to their employees in real-time. It's agile scheduling for agile businesses... and the best part? The entire process from start to finish is pain free.

To book a demo or try MakeShift for free, click here.

In the meantime, watch this space as we'll share all the insights you need to take a PeopleFirst approach to scheduling and managing your staff.